Watch a Predator Drone Kill the Driver of a Car With Hellfire Missile
Here is a preview of what is planned for your own neighborhood.
At the confirmation hearing of John Brennan- Our Next Muslim CIA Director,
Sen. Rand Paul spent 13 hours lecturing the Senate on the Bill of Rights, demanding that Obama admit that it would be illegal for the President to kill any American without due process. Due process means a trial by a jury.
We would have thought it would have been a simple thing to get Obama to promise that he would not kill Americans. In the end Brennan was confirmed. He was not sworn in with his hand on the Bible; nor the Koran.
He was sworn in with his hand on a copy of the Constitution that did not include the Bill of Rights.
Do a Google search on "Michael Hastings".
Investigative journalist Michael Hastings was working on a story on CIA Director John Brennan when he was killed in a fiery car explosion on June 19. His Mercedes exploded in Hollywood, California. The engine was found 100 feet down the street. A witness said that the sound of the blast was like a bomb explosion that shook nearby houses.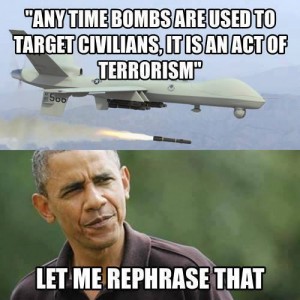 Has your government ordered your death yet?
Now the feds tell us that America is the battlefield. Is the United States still a government of law? Nothing in the Constitution or laws gives the president the right to kill any human being. Those accused of crimes are innocent until proven guilty.  Only a jury can find the accused guilty. Only a judge can impose a sentence. Obama has no authority to order the death of any American no matter where he is, and no matter what allegation is made against him.
If we allow the president to order any person's death without any due process we have accepted tyranny.