Do You Think That America is Not a Police State Yet?
It is a very old adage that "seeing is believing".
Yet we know that DENIAL is the most common reaction to incredibly horrible realities.
It is not at all uncommon to punish the bearer of bad news.
Another very old adage is that:
THERE ARE NONE SO BLIND AS THOSE WHO REFUSE TO SEE.
To understand Denial visit:
The quick summary is this:
People avoid discomfort.
Thoughts of horrible realities cause discomfort.
Truthful information about horrible realities causes thoughts about those horrible realities.
To avoid that discomfort the brain shuts down like a circuit breaker tripping.
Denial (also called abnegation) is a
defense mechanism
postulated by
Sigmund Freud
, in which a person is faced with a fact that is too uncomfortable to accept and rejects it instead, insisting that it is not true despite what may be overwhelming
evidence
.
The subject may use:
simple denial: deny the reality of the unpleasant fact altogether

minimization

: admit the fact but deny its seriousness (a combination of denial and

rationalization

)

projection

: admit both the fact and seriousness but deny

responsibility

by

blaming

somebody or something else.
Here are some easily provable facts, with the proof provided on this very page:
ACTUAL VIDEOS ARE PROVIDED FOR ANYONE WHO ACTUALLY DOES WANT TO KNOW. "Seeing is believing".
TO WATCH IN FULL SCREEN, CLICK ON ICON IN LOWER RIGHT CORNER

If you will only watch one, let it be this one:
Totalitarian propagandists facilitate this mental disconnect by programming the brain to respond reflexively to certain "trigger words".
For many people CONSPIRACY THEORY is one of those "trigger words".
We are quite skeptical of CONSPIRACY THEORIES. The problem is that there is a large volume of easily provable FACT that has been labeled as
CONSPIRACY THEORY. This amounts to practically everything that would be tyrants do not want their victims to know. Many people will never hear those facts because of the mental disconnect that occurs as soon as the subject is raised. The disinformation is accomplished by labeling the taboo facts as a CONSPIRACY THEORY, and thereby ending all rational consideration.
FORM YOUR OWN CONCLUSIONS FROM THESE PROVEN FACTS:
1. The United States government is hiring and training gaurds for concentration camps.
Here is the

actual video

of one help wanted ad:

2. The US Army has regulation's for managing concentration camps. These regulations can be seen right from the US Army's own web site:
3. Foreign Troops are currently training for action inside of the United States, along with our own military.  See with your own eyes, in these videos:

5. This
plan is decades old. Here is a video of undercover FBI agent Larry Grathwohl telling how he sat in on the meeting discussing liquidation (

Internment  Resettlement

) of Americans in "re-education camps".

6. There have been videos made before the House and Senate showing testimony on the plans to declare martial law:

7. HR 645: To Authorize & Legalize FEMA Camps right from the federal site

8. Here is a video of Obama Endorsing Indefinite Detention Without Trial
THIS HAS NOW BEEN PASSED INTO LAW,
CALLED THE NATIONAL DEFENSE AUTHORIZATION ACT (NDAA)

9. Here are Mainstream media discussions:
DHS has bought 14 billion rounds of .40 hollow point ammo
This ammo is illegal to use in the military because it violates the conventions. It's only use is domestic use, against the American people.
The Dept. of Homeland Security has no function in foreign wars. That is why they call it Homeland Security.
A full-scale war in the Middle East, the entire U.S. military only uses about 5.5 million rounds of ammunition a month, and this includes all types of ammo, including rifles which actually fire more rounds than pistols.
Fourteen billion rounds being acquired by DHS is enough to wage a 16 year war in the Middle East. This is enough ammo to shoot everyone in the United States four times.
At the same time the American government will be putting 30,000 Predator drones in the skies above us. Read
And watch the videos about Predator drones below.
11. Property rights are being abolished in scores of different ways.
12. People are being arrested without a warrant, without a charge, and allowed no lawyer. This is even done admittedly in retaliation for free speech.
===============================
=====================================
Illinois Rep Screams in Outrage on House floor! (The tyranny is coming unglued)
https://www.dropbox.com/sh/b6ef1068k12nqla/1U_wC7wWBE#lh:null-Illinois%20Rep%20Screams%20in%20Outrage%20on%20House%20floor!%20%28The%20tyranny%20is%20coming%20unglued%29.flv
===========
DO YOU THINK THAT WE ARE IN TROUBLE YET?
Ask those who lived in Nazi Germany how they could let the holocaust happen, and they usually claim that they did not know.
The fact is:
there is nothing that would have ever caused them to know,

because they did not want to know.
If they had toured Auschwitz, and helped load bodies into the crematorium they would STILL not know.  Like being told that you have a fatal disease, DENIAL is the usual first response to news that is too horrible to consider. It looks as though there are some people who will still be claiming that there are no concentration camps after they are IN ONE OF THEM.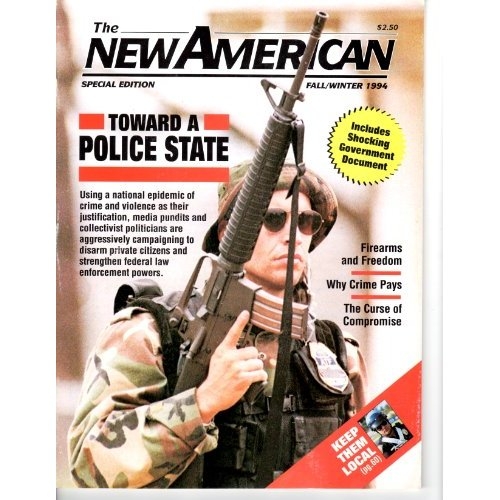 http://www.amazon.com/gp/product/B003KPDTVO?ie=UTF8&seller=A1AVPSERX4QF0E&sn=jperna12
The cover shows an ATF agent, in camouflage, and carrying an assault rifle. He is wearing sun glasses, and has a piece of tape over his badge number.
———————–
HOW MUCH "PROTECTION" CAN YOU STAND?
Here is how "PROTECTION" looks: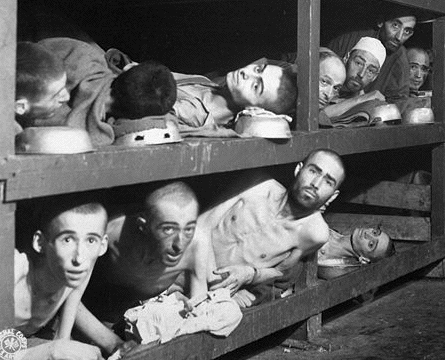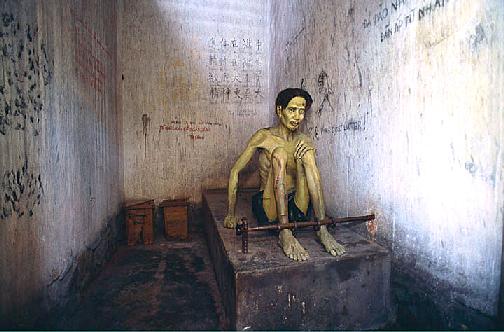 Thomas Jefferson said:
"The price of freedom is eternal vigilance."
We add this:
"The battle for liberty is never won, and is never lost.
The battle for liberty always continues.
It is never too late, and it is never soon enough, to defend freedom.
No matter how enslaved we are, we always have hope.
No matter how free we are we are never safe.
NOTHING EVER LIMITS THE GOVERNMENT, EXCEPT THE PEOPLE.
Any generation that fails to defend freedom will lose it.
The next generation will have to shed blood to gain it back.
When the defense of liberty becomes a crime, tyranny is already in force. At that point failure to defend liberty makes slavery at certainty." John Perna
WARNING: This message has been intercepted and stored by the National Security Agency as part of its unlawful spying program on all Americans. The National Security Agency is the only part of the government that actually LISTENS to you. Do you wish that the government would read the Constitution? Just email it privately to your friends. What we formerly called "freedom of speech" we now call the "right to remain silent." BUT they will now claim that you DO NOT HAVE the right to remain silent… if THEY are asking the questions.
The Patriot Act is constitutionally illegal, but was signed into law takes away your rights and turns them into privileges, which the government can grant or take away at will. If you remember we were told that this would just be temporary. Now it has been made permanent. But no one protested did they?
=============
PLEASE PASS THIS MESSAGE ON
Please visit the ultimate resource for defending liberty.
CLICK HERE:
http://targetfreedom.com/
If you get a message that says "address is not valid" then copy and paste the address into the address bar.
This is the Most Extensive
Collection of Freedom Videos
Ever Compiled:
http://targetfreedom.com/videos-to-watch/best-collection-of-freedom-videos/
John Perna
My email is:
JPerna at sc.rr.com
which, if not censored, will show as:
JPerna@sc.rr.com
Are you looking for a book about defending liberty?
Many rare and out of print books are still available.
Look here:
http://americanistbookstore.com/
Then look here:
http://www.amazon.com/gp/aag/main/ref=olp_merch_name_6?ie=UTF8&asin=188191903X&isAmazonFulfilled=0&seller=A1AVPSERX4QF0E
If you get a message that says "address is not valid"
then copy and paste the address into the address bar.
—————
To be removed from my address book,
reply to this message with the word remove or unsubscribe in the subject line.
To be added to my address book,
reply to this message with the word add in the subject line.
Send this to JPerna at sc.rr.com
which, if not censored, will show as:
JPerna@sc.rr.com
V ~ For Victory
THE CORRUPT FEAR US.
THE HONEST SUPPORT US.
THE HEROIC JOIN US.
HERE IS your Free DISCOUNT Card FOR Prescription and Lab work. UP TO 75% OFF
JUST CLICK HERE:
http://www.freerxplus.com/FRP01505/en/Home.html
OR HERE:
http://targetfreedom.com/discounted-prescription-and-laboratory-service/
FOR MORE INFO:
Print Your Own and Get Paid to Hand out Free Prescription Discount Cards
or
Leave a Reply
You must be logged in to post a comment.